Precedent : 2017-07-04 / 420-R62-MA / Introduction à la sécurité informatique
Questionnaire formatif
Edit
Correction du questionnaire
Edit
Pour lister seulement les logins d'utilisateurs sur Linux :
cat /etc/passwd | grep -v nologin | cut -f1 -d ":"

Signature électronique
Edit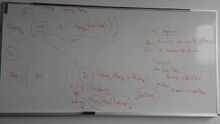 Signature électronique = un mécanisme permettant de garantir l'intégrité d'un document électronique et d'en authentifier l'auteur, par analogie avec la signature manuscrite d'un document papier.
Certificat électronique
Edit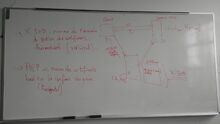 Norme X.509 = norme de l'annuaire du gestion des certificats hierarchisés (vertical).
PGP = morme des certificats basé sur la confiance des pairs (horizontal).
Ad blocker interference detected!
Wikia is a free-to-use site that makes money from advertising. We have a modified experience for viewers using ad blockers

Wikia is not accessible if you've made further modifications. Remove the custom ad blocker rule(s) and the page will load as expected.