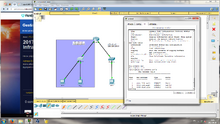 On se prépare pour l'examen mi-session.
Address Resolution Protocol (ARP, protocole de résolution d'adresse) = un protocole effectuant la traduction d'une adresse de protocole de couche réseau (typiquement une adresse IPv4) en une adresse MAC (typiquement une adresse Éthernet), ou même de tout matériel de couche de liaison [Wikipédia].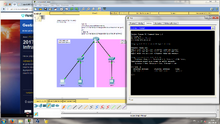 ...
Truc mémoriser le modèle OSI
All/ People/ Seems/ To /Need/ Data /Processing
Application/ Presentation/ Session/ Transport/ Network/ Data link /Physical
Ad blocker interference detected!
Wikia is a free-to-use site that makes money from advertising. We have a modified experience for viewers using ad blockers

Wikia is not accessible if you've made further modifications. Remove the custom ad blocker rule(s) and the page will load as expected.